By Liesel Schmidt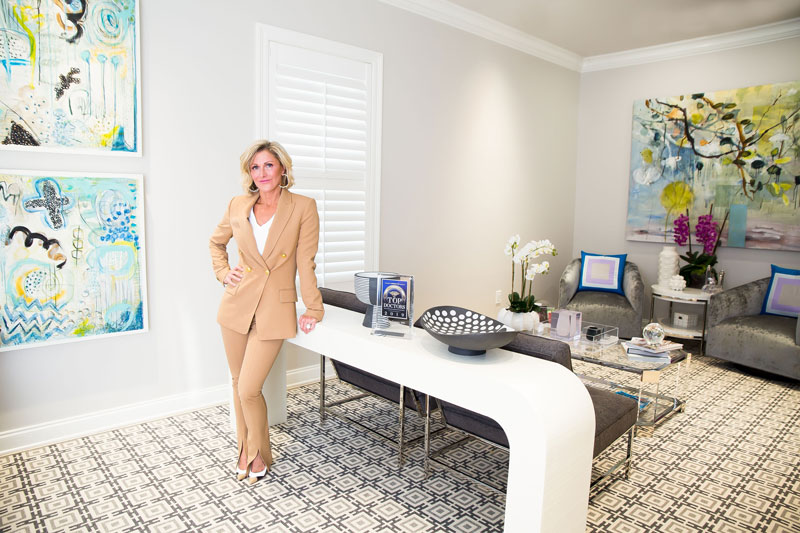 While she could have been satisfied with the proud accomplishment of being the first in her family to attend college, Michele Cooper had much bigger dreams driving her: she wanted to go on to medical school and become a surgeon. Motherhood could have easily derailed her plans, but her fierce determination spurred her on—no matter what challenges came her way. "I never gave up," she recalls. "I've faced incredible obstacles that would have made many people give up, and then there are the everyday frustrations that often make me feel like I'm failing in some aspect of my life. It sometimes seems like it would be easier to quit and just have one focus, but I've learned that easier isn't always better. I can't imagine quitting. When you work hard toward a goal, even on a bad day, you finish the game and come back for more." As a board-certified plastic surgeon, Cooper meets a great many people in search of something, and it's helping those people find what they're looking for that makes her so passionate about her work. "Many beautiful men and women come to me daily asking to help diminish an insecurity that has plagued their life," she explains. "Watching these wonderful people step out into the world after their procedure with a new-found confidence is what keeps me going. As a plastic surgeon, I have the ability to make people feel comfortable in their own skin, which is no small feat considering the illusions created by social media. The enthusiasm and excitement our patients express with their results act to inspire myself and my staff. The confidence that the patients exhibit after their procedure is not only inspiring to me but to everyone in the office."
A proud sponsor of biomed engineering students at Tulane and undergraduate STEM students at Towson University, Dr. Cooper and her husband have also contributed to many private schools and universities in addition to supporting such charities as Covenant House, New Heights Therapeutic Riding Program, various breast cancer charities, and Nyaka School for AIDS orphans in Uganda.
WE: What book impacted you most? Michele Cooper: Growing up I read many books about medical topics. Two books I read in high school that really sealed my interest in a career in medicine were And the Band Played On: Politics, People, and the AIDS Epidemic by Randy Shilts and The Making of a Woman Surgeon by Elizabeth Morgan. Practical experience was important in my decision too, so I worked at a local hospital in radiology from age 15-22, volunteered in labor and delivery, and worked for an allergist.
WE: What is your spirit animal? MC: My dog Coco. She is cute on the outside but a feisty Tasmanian Devil on the inside. She's only 10 pounds but will attack a pit-bull (we have one named Tango, and Tango is af raid of her). She might not win the fight, but she won't EVER back down.