Dr. Michele Cooper
Leading Female Plastic Surgeon in Mandeville, LA
Dr. Michele Cooper
15+ years | Board Certified | Member of ASPS & LSPS
Dr. Cooper serves the entire Gulf Coast. She is board certified in plastic surgery, as well as a member of both the American Society of Plastic Surgeons and the Louisiana Society of Plastic Surgeons. While cosmetic surgery is her life, her profession is people. She carefully listens, honestly advises, and deeply cares about her patients.
With Michele M. Cooper, M.D., you'll find a friendly, unhurried atmosphere in which to make educated decisions about the wide variety of cosmetic procedures offered. Then, should you decide to enhance your life, you'll find a relaxing environment designed to make your experience a comfortable one.
About Dr. Cooper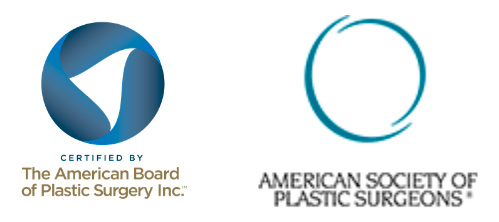 Services
Plastic surgery & Non-Surgical
Aesthetic treatments affect more than the reflection you see in the mirror; it impacts how you identify and present yourself. Learn more about the extensive surgical and non-surgical procedures Dr. Cooper offers to help you take control of your appearance.
About The Practice
Experience beauty from the outside in
While there are many plastic surgeons in the New Orleans area, discover why so many women and men choose Dr. Michele Cooper to look their very best. Request a consultation today.
About Dr. Cooper
Testimonials
Dr. Cooper and her staff were amazing from the moment I walked in to their beautiful clinic. I walked in very insecure about how my body looked after having kids and my weight fluctuating over the years. I felt so incredibly comfortable with the nurses and Dr. Cooper during my consultation. Dr. Cooper took the time to listen to my concerns and give me recommendations on what would be and look best for my body. Tummy tuck, liposuction, breast lift with fat transfer was done first and then after I healed I had liposuction and Brazilian Butt Lift with fat transfer. To say I love the outcome is an understatement! I feel confident in my skin and I thank Dr. Cooper for that! I highly recommend Dr. Cooper and her amazing staff.
I am ecstatic with my surgery results as well as my healing time. I definitely made the right choice when I chose Michele Cooper to perform my surgery!
Dr. Cooper has both a discerning eye for aesthetics and a careful approach to treatment. I've had two procedures done by her and both were handled with personalized attention and thorough follow-up support. She also obviously takes great care in choosing her staff, which is always courteous and attentive. I was made comfortable, my goals were met, my specific health needs were carefully considered, and the results were nothing short of life-changing.
Dr. Michele Cooper has once again used her amazing talents to give me a more youthful look. Dr. Cooper's most amazing talent is taking years off of my age, while still keeping me looking like me. She refreshes your look without changing your look and that is her special talent. I do not look overdone, tight or like someone else. She has just erased a decade off of my face and I was able to go out to dinner 5 days later with no visible trauma to my face. Her staff and office help to create an amazing experience and outcome no matter which procedure you choose. I would recommend Dr. Cooper to anyone contemplating plastic surgery.
Read More