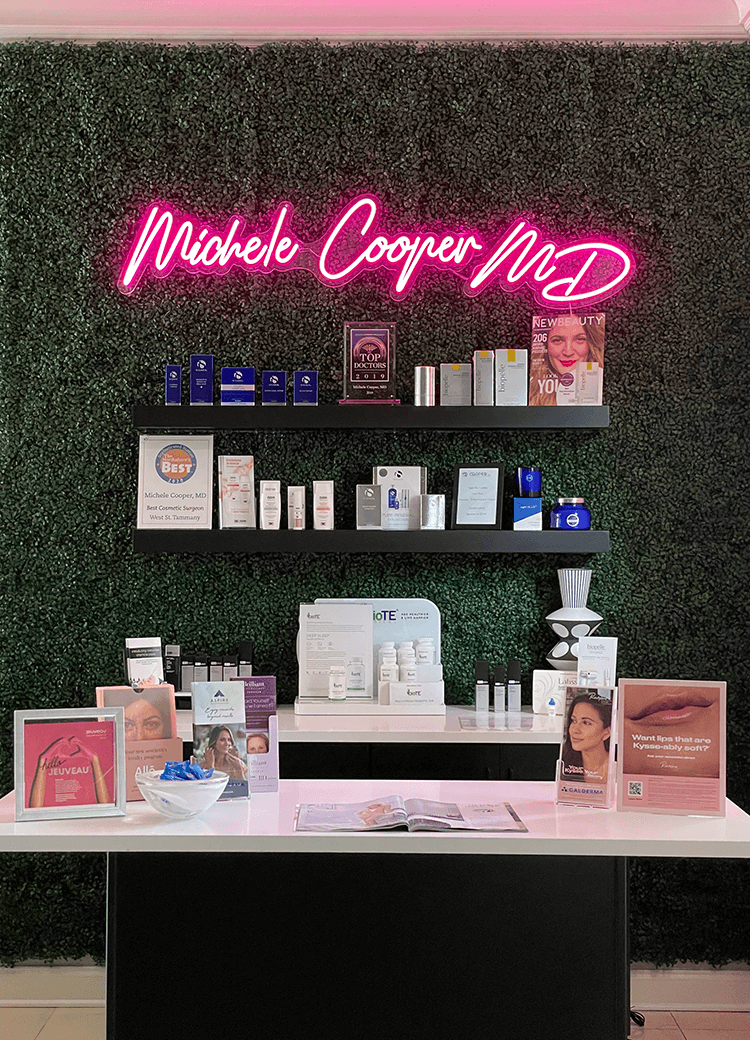 Michele Cooper MD Plastic Surgery
EXPERIENCE BEAUTY FROM THE OUTSIDE IN
We realize there are many plastic surgeons on the Gulf Coast and in the New Orleans metropolitan area. We are ecstatic that you took the time to delve deeper into the Michele Cooper MD Plastic Surgery practice.  As a board certified plastic surgeon with over 20 years of experience in cosmetic surgery and customer satisfaction, I hope you will also take a moment to call for an appointment.  This will give myself and my staff the time to make sure every question you may have, has been fully answered and that you have peace of mind when choosing the procedure and the doctor that's best for you.
When you arrive for your initial consultation, you will find a very friendly, relaxing, upscale environment and a knowledgeable staff who is here to make sure you have a pleasant experience in our office near New Orleans. While plastic surgeons can make you feel rushed, I believe that each patient and their needs are unique and important.   We book one hour with each new patient, so you won't feel rushed while making very important decisions to achieve the results you desire.
I look forward to meeting with you soon.
Michele Cooper, MD
New Orleans Plastic Surgeon