AGNES RF

in New Orleans, LA
Whether from age, sun damage, or yo-yo weight gain and loss, many men and women struggle with wrinkles, poor skin elasticity, and under eye or neck fat pouches.
Finally there is a device that melts fat and tightens skin that is noninvasive! The AGNES RF has the ability to treat:
Under eye bags
Submental (neck fat)
Lift skin of the face and neck increasing elasticity
Eye wrinkles
Acne
Syringoma
Improve overall skin appearance, thickness, and firmness anywhere on the body
AGNES RF microneedling is a noninvasive, nonsurgical treatment that is performed in-office and can help improve your face and neck skin blemishes, elasticity, and fat pockets, in as little as 30 minutes.
Because AGNES RF is primarily targeted to treat the deep tissue, we suggest combining the AGNES RF treatment with a Morpheus8™ RF microneedling treatment to obtain optimal skin rejuvenation results. As with any noninvasive procedure, more than one treatment may be needed, depending on the patient's age and skin quality.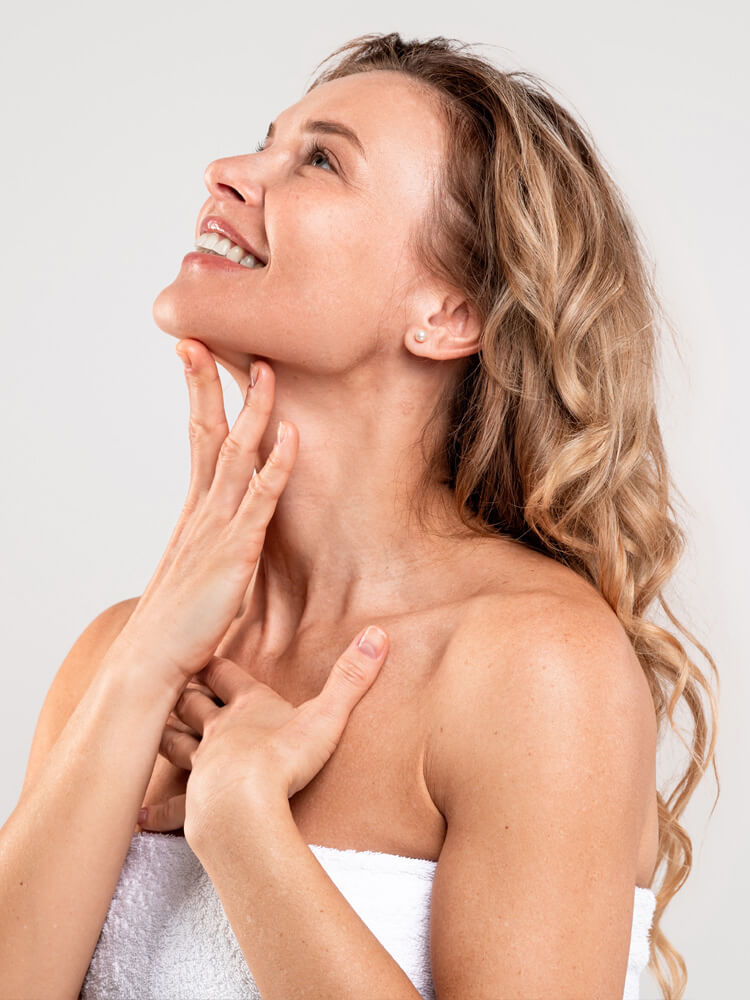 Am I a Candidate for AGNES RF?
If you suffer from facial skin concerns, including under eye fat pouches and skin laxity, among others, AGNES RF microneedling may be the treatment you've been looking for. This treatment targets deep tissues for noticeable improvement.
The ideal candidates for AGNES RF are men and women who:
Are in good overall health
Are non-smoking individuals or are willing to stop smoking before and after the procedure
Have realistic expectations for their results
Prefer noninvasive nonsurgical treatment and are willing to have more than one treatment
If you are interested in AGNES RF and think you may be a good candidate for the treatment, schedule your consultation with the team at Michele Cooper MD today. At your AGNES RF consultation, your provider will evaluate your condition to determine if AGNES RF is right for you.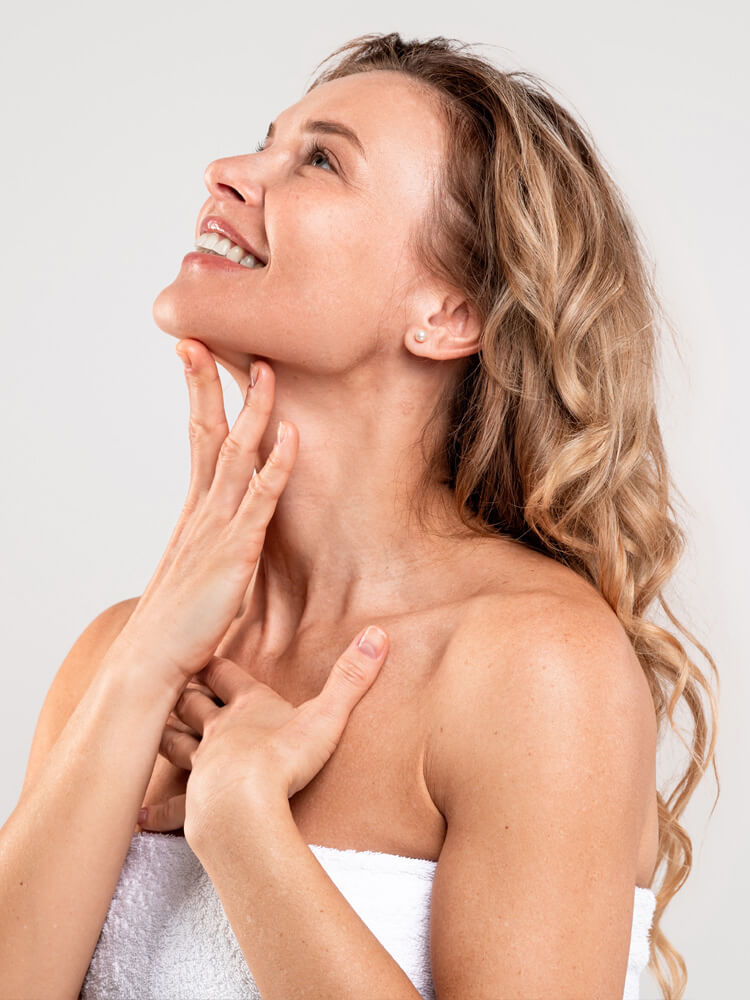 Rave Reviews
Hear what some of our happiest patients say about their experience.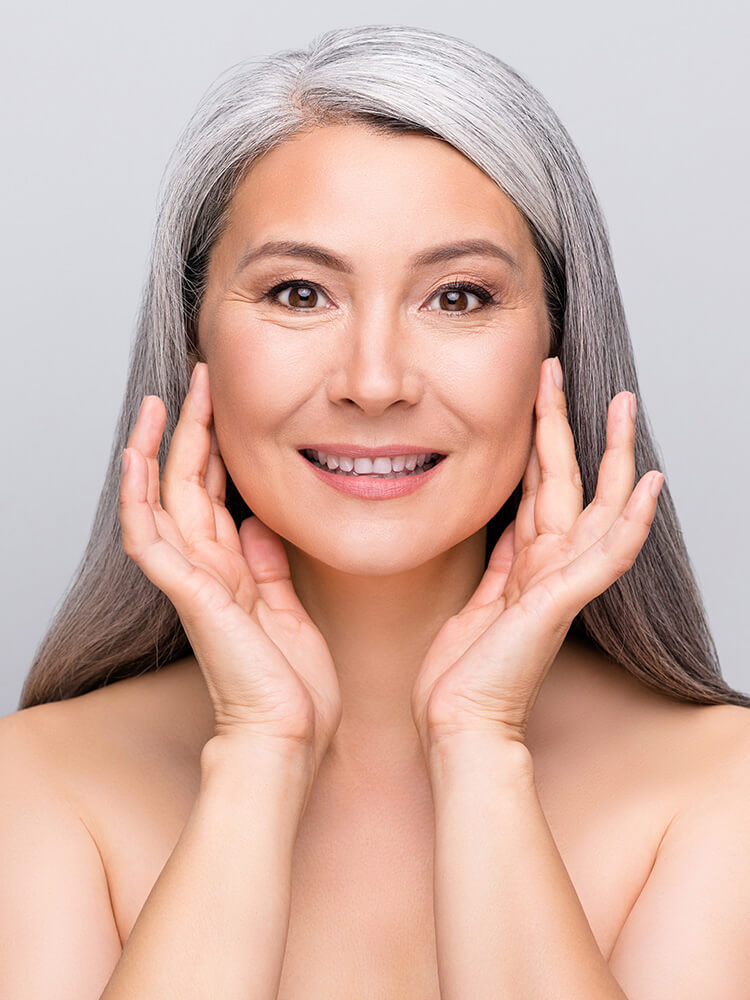 How Is the AGNES RF Microneedling Treatment Performed?
While microneedling treatments are not new in cosmetic improvement procedures, the AGNES RF system is revolutionary in its design. While other RF microneedling devices use bell-shaped Sinewave energy, AGNES RF uses Square Wave energy, which allows for a gentler feel on the skin along with more effective results.
AGNES RF microneedling is commonly performed alongside Morpheus8™ and can help correct the appearance of:
Wrinkles and fine lines
Acne
Old scars, including acne scarring
Sun damage
Age spots
Skin laxity
Pigmentation issues
Unwanted subcutaneous fat
Large pores
The AGNES RF handheld device is equipped with nine needles of different sizes that each penetrate to different depths of the skin. While this treatment can be used to target the skin, it is more commonly directed towards the deeper tissues. 
For your treatment, a topical ointment will be introduced to the skin to minimize any discomfort you may feel during your treatment. In some instances, local anesthesia will be injected into the treated area to aid in discomfort. After the ointment has been applied or local anesthesia has been injected, the AGNES RF device will be placed on your skin.
The needles will penetrate through the epidermis (the outer layer of skin) to the dermal layer. Once the needles are inserted, radiofrequency energy will be directed to the treatment areas. This energy promotes collagen production, which helps tighten the skin, improve strength and elasticity, and keeps the skin healthy.
Most treatment sessions take anywhere from 20 to 30 minutes to complete, and there is little to no discomfort associated with this treatment. Instead, patients report a warm pressure during their treatment.
What Is AGNES RF Recovery Like?
Besides offering stunning rejuvenation, one of the very best parts of AGNES RF microneedling is that there is little to no downtime. You may have some skin redness, bruising, and slight discomfort in the treatment areas immediately following your treatment; however, after your AGNES RF treatment, you will be able to continue on with your normal, daily activities.
What Results Can I Expect From My AGNES RF Treatments?
Patients can expect to see improvement in their facial skin immediately after their treatment session. These skin improvements will only become more prominent and visible over the next few weeks and months.
You can expect to see your long-lasting final results after six months. Some men and women achieve the results they desire after only one treatment session, though some patients may require additional treatments to achieve their optimal results.
Interested in AGNES RF Microneedling in Mandeville, LA?
If you are looking to achieve smooth and firm skin with selective areas of fat removed, don't wait any longer. Schedule your consultation with Michele Cooper MD today so that you can begin your journey toward facial skin that looks and feels the way you've always wanted. Dr. Cooper is a leading female plastic surgeon in Mandeville, Louisiana, and will be happy to answer all of your questions or concerns.
Book your AGNES RF consultation by calling (985) 626-6163 or filling out this online form.
Schedule a Consultation