3 Minute Read:
Undiagnosed hormone imbalances are at the root of several common age-related problems, and when this condition goes unchecked, it can have a serious impact on one's quality of life.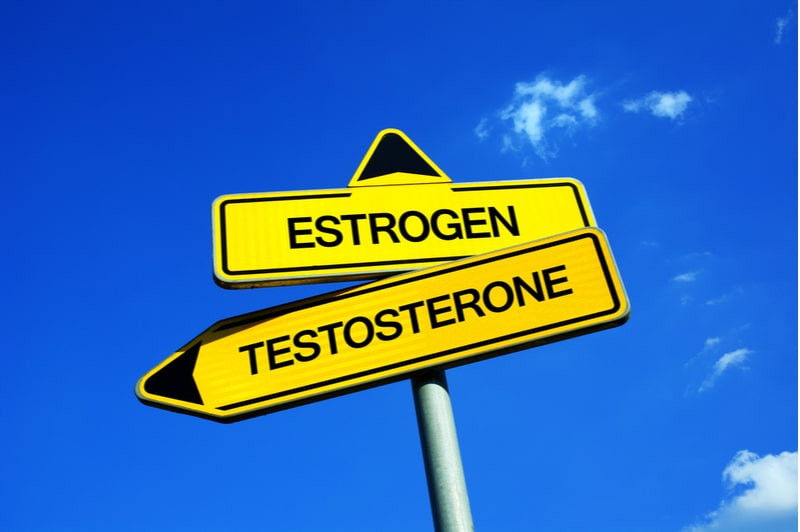 If you are experiencing any of the following issues and other causes have been ruled out or are unlikely, then seeing a reputable doctor who deals with hormone imbalances is wise.
Be sure that they also have access to bio-identical hormones: advanced, plant-based medicines used for Hormone Replacement Therapy (HRT).
Dr. Cooper offers the BioTE® program for hormone replacement because of its reputation for purity and effectiveness
How Hormone Imbalances Can Affect Your Health
1. Impaired Mental Focus
Brain fog and the inability to focus can be related to a thyroid hormone deficiency.
2. Memory Loss
Forgetting important facts can be scary and may result from too little estrogen.
3. Reduced Energy
Feeling chronically drained can be caused by estrogen and testosterone imbalances or a thyroid hormone deficiency.
4. Sleeping Difficulties
Cortisol imbalances and low testosterone (low T) can cause trouble sleeping or sleeping too much.
5. Muscle Weakness
Muscle weakness and wasting can be caused by low T.
6. Weight gain
Gaining or not being able to lose weight is a common result of too much estrogen (butt, hips, and thighs) or cortisol (around the middle).
7. Joint Pain
Painful joints are often caused by low testosterone, and some cases of arthritis have been linked to estrogen deficiencies.
8. Skin Problems
Too little estrogen can also cause volume loss in the skin and speed up the signs of aging.
9. Reduced Libido
Probably the most well-known hormone-related symptom is the reduced libido which is often caused by low T.
Hormones and the Ever-Increasing Visible Signs of Aging
As we age, we tend to see the doctor more often, including the plastic surgeon.
For women, the loss of estrogen, coupled with the decrease in collagen leading up to menopause, causes the skin to be less plump and more wrinkled.
Dr. Michele Cooper is a board-certified plastic surgeon in Mandeville, Louisiana, who sees many women experiencing hormone imbalances. These imbalances not only impact their lives but also lead to skin laxity around the eyes and neck, wrinkles on their face, and new pockets of fat in the midsection, thighs, hips, or butt.
In addition to addressing these issues with cosmetic surgery, if this is what they desire, Dr. Cooper counsels her patients about the use of bio-identical hormones. This breakthrough therapy has become a new standard in the fight against hormone-causing symptoms and can help prevent or postpone new problems from arising.
Understanding BioTE®
Dr. Cooper offers the BioTE® program for hormone replacement. She understands that in addition to addressing the symptoms caused by hormonal imbalances, the BioTE® program also improves the quality of life by supporting longevity.
Dr. Cooper decided to provide BioTE® after using it as part of her own anti-aging and wellness routine and strongly believes that this high-quality bio-identical hormone replacement option is the healthiest choice for her patients.
Dr. Michele Cooper | Northshore and Surrounding Areas Hormone Imbalance Expert
Get in touch with us by scrolling down, or book your consultation by calling (985) 626-6163.
Want to explore BioTE® further or purchase BioTE® products?
You can also scan our code here.