Lip Augmentation

in New Orleans
Dr. Cooper truly cares about you as a person; I would recommend her to anyone.
– Real Patient
Celebrities are famous for all sorts of things – good and bad – but rarely, if at all, is one known for his or her thin, flat lips. Of course, not everyone is blessed with voluptuous lips. And, unfortunately, lips become even less flattering with age – corners droop, wrinkles form, and the upper lip flattens. So, how do they do it? How does that "pretty woman" keep such kissable lips? Maybe, she's just lucky. Maybe, she simply knows something you don't. From LA to the Big Easy to the Big Apple, when it comes to the lips, thin is definitely not in. Thankfully, the secret of how to attain such sensual lips is out, especially here in New Orleans – lip augmentation.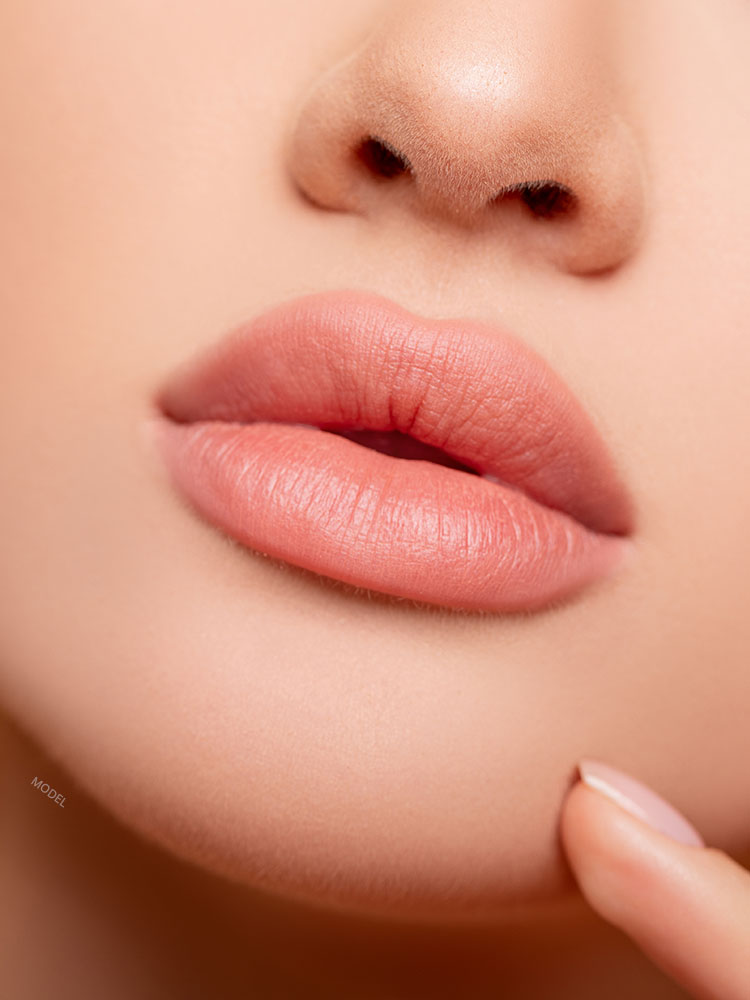 Lip Injectables
Regardless of your age, lip augmentation can either rejuvenate lips that show the effects of time or enhance lips that are simply naturally thin. Utilizing a wide variety of implants or injectables, synthetic or biological fillers easily and immediately restore or add fullness. Lip augmentation can add subtle definition or it can plump up the volume. Ultimately, your new look is a natural one – the look of youthfulness.
Lip Implants – Have You Heard?
If you are looking for longer-lasting lip augmentation results, it's time to consider lip implants. Dr. Cooper has been keeping an eye on lip enhancement innovations and believes that these implants, which can be filled with saline or silicone, offer her patients a safe and effective way to enjoy plump, kissable lips.
During treatment, a small incision is made on one side of the lip and the implant is carefully inserted. Women who have had lip implants say that they feel remarkably natural. If you want to change the size of your lip implants or remove them entirely at a later date, this second surgery is easy to do. Dr. Cooper is excited to be able to offer this new technology for her cosmetic patients.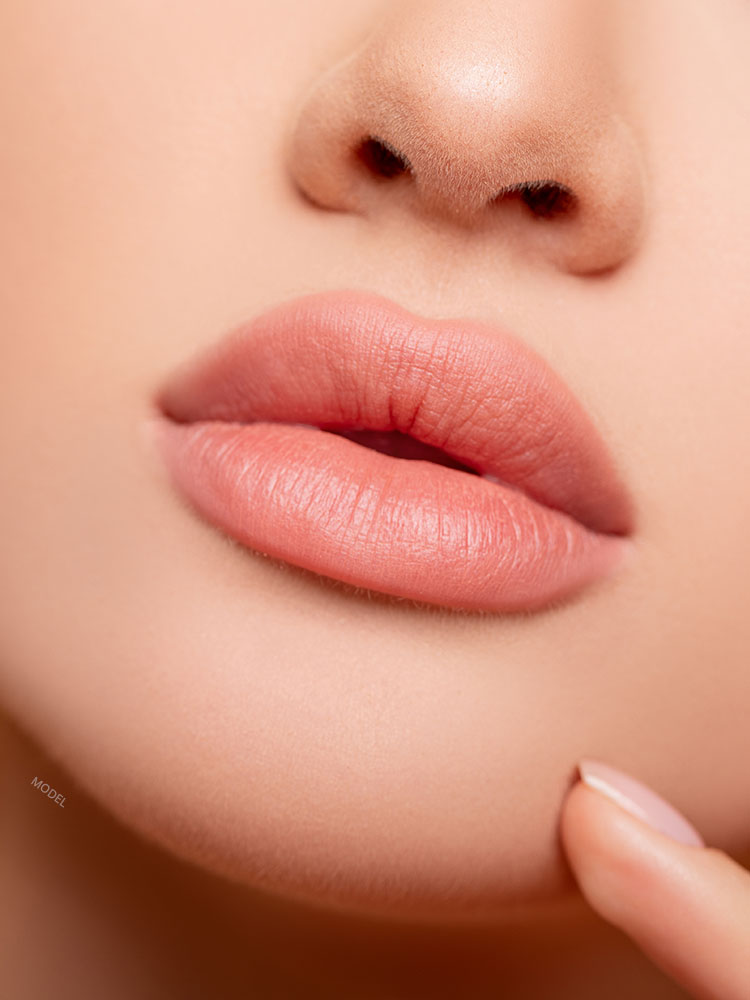 Rave Reviews
Hear what some of our happiest patients say about their experience.
Getting Started
During your initial consultation at our Mandeville office, you can talk with Dr. Cooper about the changes you hope to achieve, and she will work with you to determine which approaches – lip implants or injectables – can be taken to accomplish your unique cosmetic surgery goals. Dr. Cooper likes to schedule an entire hour to meet each new patient. This provides a friendly, unhurried atmosphere for her to provide you with all the information you will need to make educated decisions about plastic surgery, specifically lip augmentation.
Dr. Cooper will ask you about the specific changes you desire, talk about the differences between facial rejuvenation and enhancement, discuss implant size or injection location, as well as the risks and benefits associated with lip augmentation. With this information, you and Dr. Cooper will be able to determine the procedural strategies that will best meet your expectations.
Depending on the plan devised by you and Dr. Cooper, your procedure may be performed in the office that day or may require surgery at an outpatient facility. Initially, your lips will be swollen and you may experience redness, and minimal discomfort, especially when brushing your teeth or chewing food. You will be provided with Dr. Cooper's cell phone number for any concerns or questions.
You don't have to be rich or famous to enjoy, rich, full, luscious lips. Come see why so many New Orleans area men and women trust Dr. Cooper to achieve their most beautifully enhanced selves. To request your consultation contact Dr. Cooper today.